If you want to keep your car, SUV, or truck clean then you should know How to make snow foam car wash as it will help you in keeping your car dirt-free and protect your car paint.
Do you know the proper reason for snow foam car wash? If you do not know the proper reason then read this guide properly. Using snow foam for a car wash is a pre-washing process in which snow foam will help you in removing the dirt, pollen, and grime from your vehicle's surfaces.
A snow foam car washes will not only help you in removing dirt particles and pollen grime and dust particles but also it will help you in protecting your car paint. We all know that pollen affects in car's finish but snow foam will surely help you in taking away those pollen particles from the car's surface without affecting the shine of your car.
Things you must do Before washing your car with Snow foam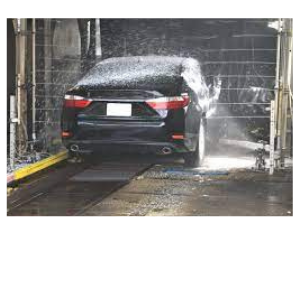 Before washing your car with snow foam you must keep few things on your mind which are really very essential
Keep your car cool
At first, you should make sure that your car is cool enough to touch it. You should especially check the trim and black mirror. If you are going to perform the whole task in the early morning or in the afternoon due to the weather conditions then I think it will be helpful for you.
Spray Along
At last, you should press the trigger pressure washer and witness the foam sprouting out. Now you can regulate the spray nozzle for a foam particle. It will be better if you stay three meters away from a car while you are doing the task of foaming your car.
Few tactics of Snow Foam Pre Wash
Snow foam is a pretty important pre wash that will improve the car washing results and it will give you a brighter finish for a longer periods of time.
If you wants to do pre wash of your car then I will say snow foam will be pretty much effective for both of its consistency and chemistry which surely makes it pretty useful for plain water rinse. Snow foam will sticks to a vehicle for a longer periods of time on the other hand plain water will very easily runs off dirts.
We all know that pollen is very harmful for your car finish but if you use snow foam properly then it will give a great finish. Turtle wax snow foam is a PH balanced which will not affect your car paint, clear coat, plastic or rubber parts of your car.
If you want to take some advantage of snow foam pre-wash capabilities then you must spray it onto your vehicle with the help of a snow foam cannon or with a foam gun that is connected with a pressure washer. If you do not have the freedom to access a pressure washer then you can take the help of a microfiber towels but you should touch lightly.
How to make snow foam car wash 2021
First Step
At first you should mix 1 to 3 OZ snow foam in a 16 OZ water. After that you should shake the bottle properly so that the solvent will mixed up properly.
Second Step
Now you must connect the snow foam gun with a pressure washer after that start covering the car with a snow foam. You must keep the tip of your car foam away just with a surface of your car. The area which is still dirty in that places you must apply the second coat that are wheel, bumpers and rocker.
Third step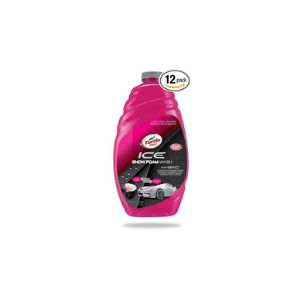 You should not allow your snow foam to dry and you should apply more amount of snow foam to the dry spots.
Fourth Step
After applying the snow foam coat you must wait for 5-10 minutes you should wash the vehicle with lot's of plain water starting from the top.
Fifth Step
The car that has a light amount of dust particles or pollen they can move to the last steps. If your car is attached with a little bit of mud then you must use car wash shampoo to properly wash it.
Dry and shine it
Sixth Step
Now you should use a microfiber car wash gloves to clean the car and start cleaning your car from the roof and end it at the bottom. Now use more car wash shampoo from your wash bucket and clean the debris and dirt minutely.
Seventh Step
If you have completed the tasks of washing your entire vehicle, you should wash the car with a clean water which start from a roof and end with a way down.
Eighth Step
Finally you should spray with a turtle wax after that you should use a microfiber towels to both dry and shine your car.
Conclusion
In this total guide we have discussed about how to use snow foam car wash. If you wants to get better performance then you must use a good quality snow foam in your car. In this guide we have also discussed about what are the things that you must maintain before and after your car wash which will surely help you in providing you a better outcome.
It is not only a car it is much more as you get comforts from your car. You must maintain your car on a regular basis. So that you will get a smooth ride every night.
I think after reading this blog you have learn How to make snow foam car wash because we have mentioned in a easiest way and in a step by step process. If you have faith on us then you will very easily learn How to make snow foam car wash.
Check our other snow foam related article
Best car wash soap to remove wax